ULTRA-HIGH RESOLUTION, ACCURACY, AND PRECISION
Industrial Micro-Precision
3D Printers
Boston Micro Fabrication is the world leader in micro-precision 3D printers utilizing Projection Micro Stereolithography (PµSL) technology. Many leading companies worldwide are adopting PµSL to 3D print true microstructures with ultra-high printing resolution (2µm~50µm) and printing tolerance (+/- 10µm ~ +/- 25µm).
Micro-precision 3D printing is the optimal manufacturing process for various use cases across a wide variety of industries. The combination of ultra-high resolution, accuracy, and precision allows for more intricate, exact, and replicable parts.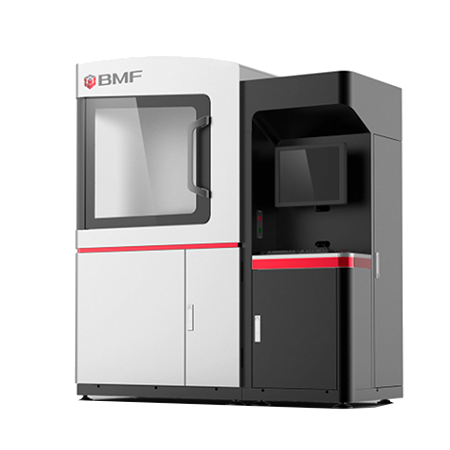 Perfect for applications that require ultra-high resolution and tight tolerances
Compatible with a wide-range of materials, the 2μm series is the ultimate choice for prototyping parts that are true to CAD and look exactly like the finished product.
| | MICROARCH™ P130 | MICROARCH™ S130 |
| --- | --- | --- |
| | | |
| | | |
| | | |
| | | |
| | | |
Ideal for businesses and universities requiring ultra-high resolution, accuracy and precision in a desktop package
Within the 10μm series, the S240 is our industrial workhorse, with the ability to print with engineering-grade materials and a larger build volume – specifically designed to meet the needs of industrial production. BMF's 10µm 3D printers offer a level of precision and accuracy that delivers the most challenging micro parts at production quality.
| | MICROARCH™ P140 | MICROARCH™ S140 | MICROARCH™ S240 |
| --- | --- | --- | --- |
| | | | Photosensitive Resin Ceramic |
| | | | |
| | | | |
| | | | |
| | | | |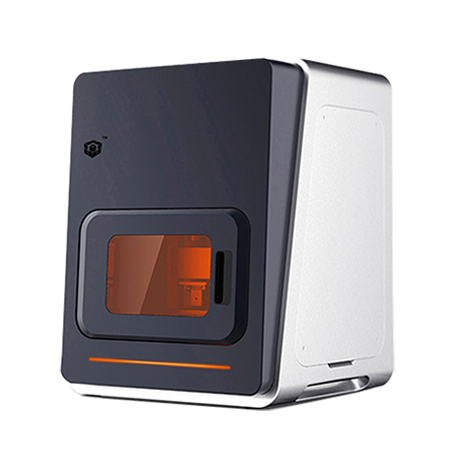 For small, detailed parts that don't need ultra-high resolution
The P150 is BMF's entry level micro-precision 3D printing system. With print resolution down to 25μm and a lower price point, it's the perfect system for small, detailed parts that don't need ultra-high resolution.
Customizable high-resolution optical system and movement platform (with resolution down to 2μm)
Step-and-repeat process that allows for achievement of both high resolution and large area
Controlled processing technology to produce highly precise 3D printed objects
Real-time image monitoring, auto focus, and exposure compensation
Operation software with microArch graphic interface system and customer parameter setting
Medical Devices
3D printing has already revolutionized how the medical community treats patients, but this is only the beginning. From stents to prosthetics to surgical planning, 3D printing can be used to print prototypes that optimize patient care. Enter the addition of biocompatible materials, the possibilities are endless. With the ability to achieve 2µm resolution, the microArch series of 3D printers are the perfect tool to print single-use medical components for medical 3D printing applications.
Electronics
Electronics is an industry that has benefited from a large number of new 3D printing applications. Innovation in electrical components and connectors continues to evolve as consumers and businesses look to expand performance while making devices that are smaller and smaller. This has challenged the connector industry, as traditional manufacturing techniques start to become less viable for production. Micro 3D printing offers new ways to produce these complex—and small—designs.
Microfluidics
Various industries have begun to implement microfluidic technologies for both production and development applications. The world of medical and drug research continues to find ways to mimic the human body through tools like Lab-on-Chip and other devices. The micro 3D printing of these products opens up new capability to not only create more accurate and complex systems, but to do so at a cost and speed that is currently not attainable.
Micro Mechanical Devices
Valves, pumps, sensors, speakers, microphones—any application where capability and performance is expanded through the use of small, high-precision components. These components are difficult and expensive to mold or machine today. The microArch series opens up a new range of capability and geometric freedom that has been historically out of reach for current additive manufacturing platforms.
Education / Research
The world of innovation is continually getting bigger, but parts are getting smaller and smaller. The innovators of tomorrow are the students of today. By using micro-scale AM platforms, academia is offered the tools to push the boundaries of product design, drug discovery, microfiltration, and MEMS research, widening the breadth and discovering a wide range of new 3D printing applications.
Interested in BMF Micro-Precision 3D Printers?
ULTRA-HIGH RESOLUTION, ACCURACY, AND PRECISION