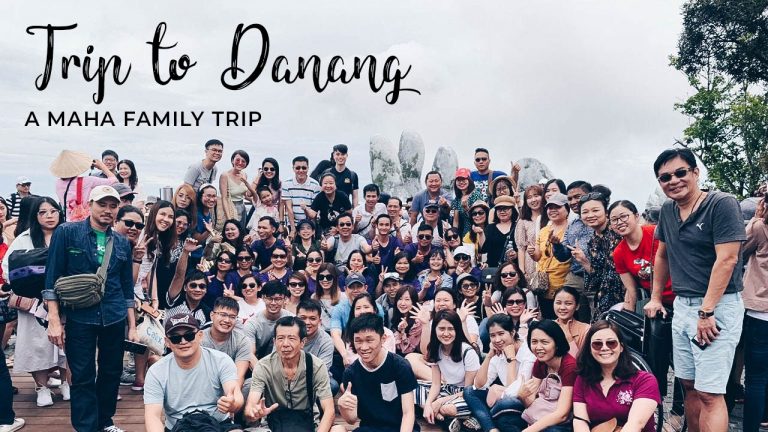 Last month, we went for a wonderful trip to Danang, Vietnam! By far the biggest group to travel together, we are very happy to have some of us from Singapore, Malaysia, Cambodia, China, Korea, Myanmar, Vietnam, and Thailand for this trip!

For Hanoi, we stayed at the Greenery Hotel, which was a 5-min walk away from My Khe Beach and 10-min drive to the Han Market.
Greenery Hotel
76 Hà Bổng, Phước Mỹ, Sơn Trà, Đà Nẵng 550000, Vietnam
The Singapore team arrived first and we had supper right outside our hotel. The seafood was amazing! And of course, drinks are not to be missed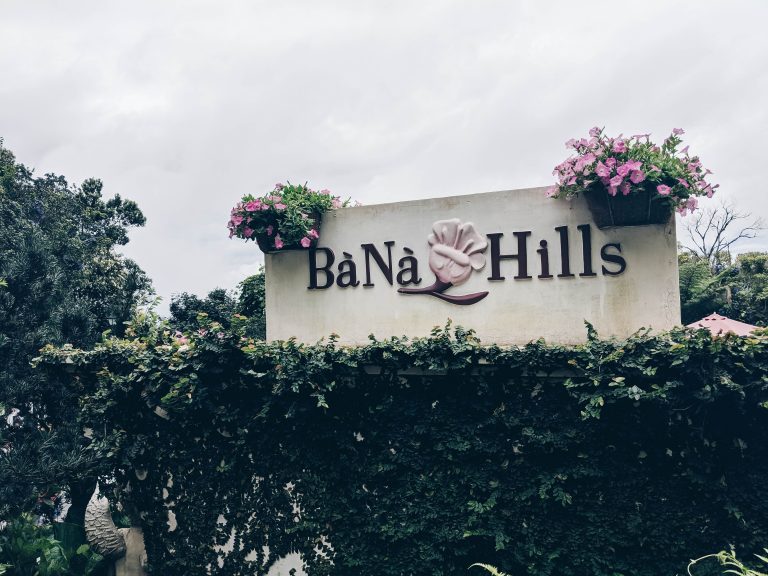 The next day, we headed to our first destination – Bà Nà Hills!
Bà Nà Hills
TL 602 Hoa Ninh Hoa Vang, Da Nang, Vietnam
It was a steep and thrilling cable car ride up the mountains, and we get to check out the famous Golden Bridge, the beautiful garden beside the Golden Bridge, the Big Buddha statue, and the French Village which has free rides and arcade games, and an amazing buffet!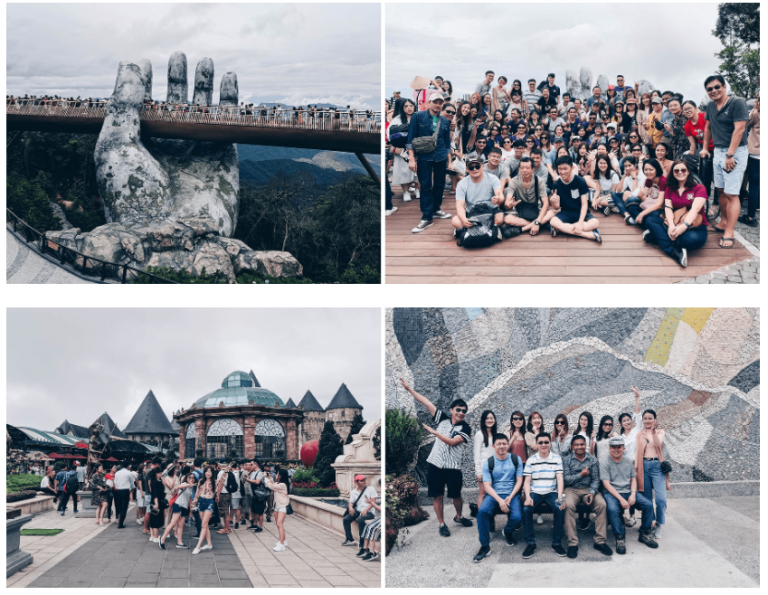 We booked a restaurant for our dinner; it was one of the very rare occasions where we gathered with the rest from the other regional offices, and we were very glad to see and hang out with them again!
Did an interactive activity which we had to find someone whom we have never physically met before and then conduct a quick self introduction. After that, we have to introduce our "new-found" friend to everyone, sharing three interesting discovery / fun-facts about him / her.
Oh, and we celebrated the birthdays of four August babies! Happy Birthday to Noina (Thailand), Jasmine (Singapore), Jacqueline (Singapore), and Evans (Singapore)!!!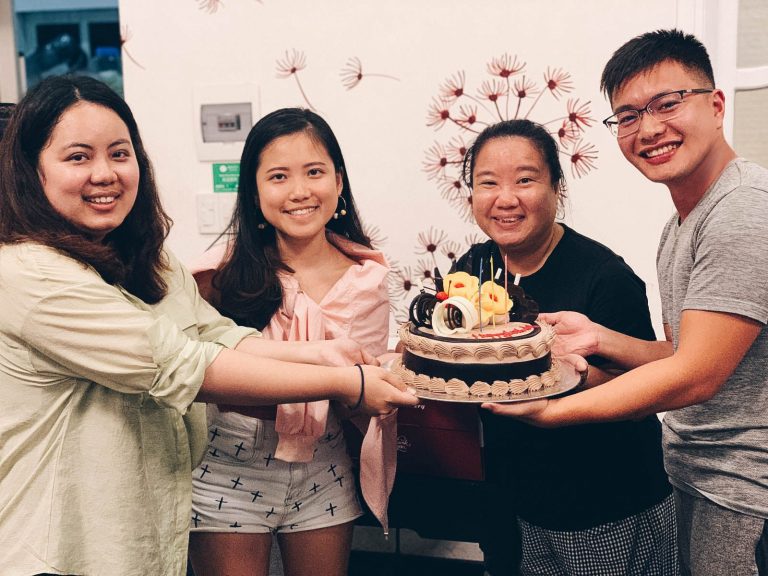 The next day, we embarked on our journey to visit the Marble Mountain, where you can climb into the cave to check out afterlife in "hell", or take the lift up to see how "heaven" is like. After that, we headed to Hoi An Market to do some shopping and lunch before we checked in to our hotel.
Marble Mountain
52 Huyền Trân Công Chúa, Hoà Hải, Ngũ Hành Sơn, Đà Nẵng 550000, Vietnam
Hoi An Market 
19 Trần Phú, Cẩm Châu, Hội An, Quảng Nam, Vietnam
Rose Mary Hotel (4-star)
138 Nguyễn Duy Hiệu, Cẩm Châu, Hội An, Quảng Nam 560000, Vietnam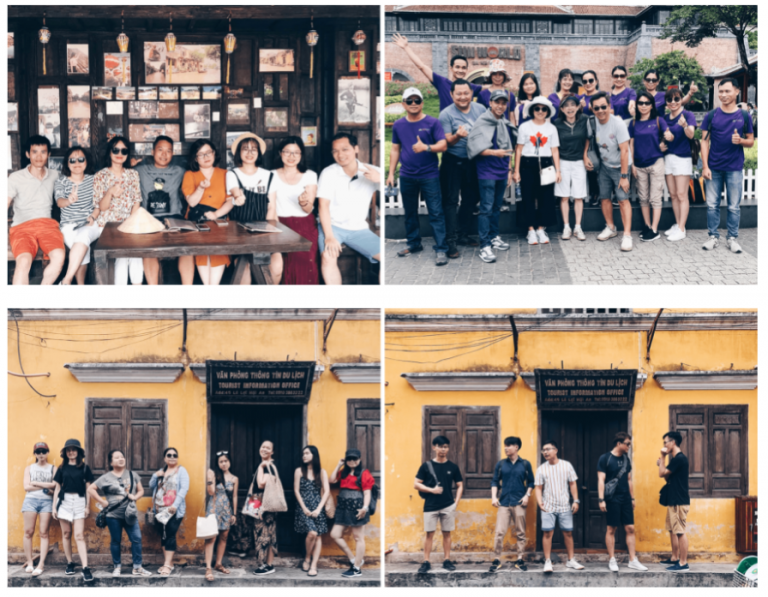 After checking in, some of us went to take the spinning boat ride, while others sailed out into the sea. We also checked out the majestic Goddess of Mercy statue at the Linh Ung Bai But Pagoda, Son Thra Peninsula!
Son Thra Peninsula
Tho Quang Ward, Son Tra District, Da Nang City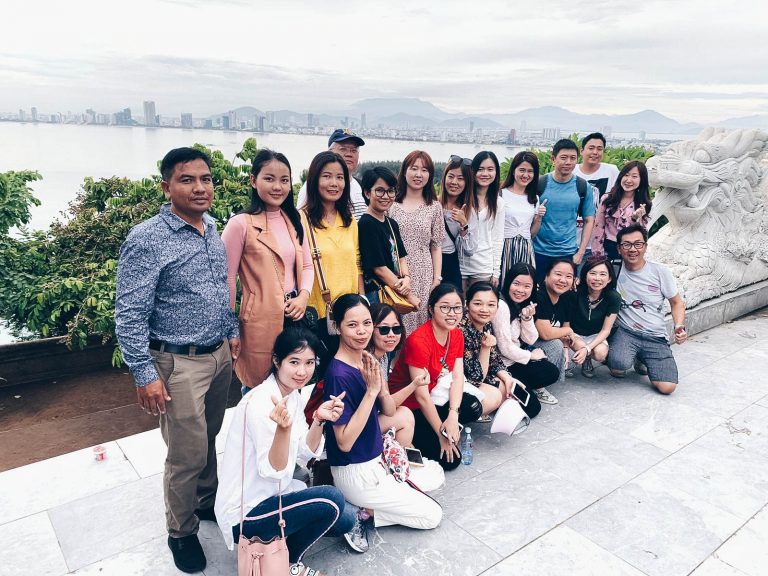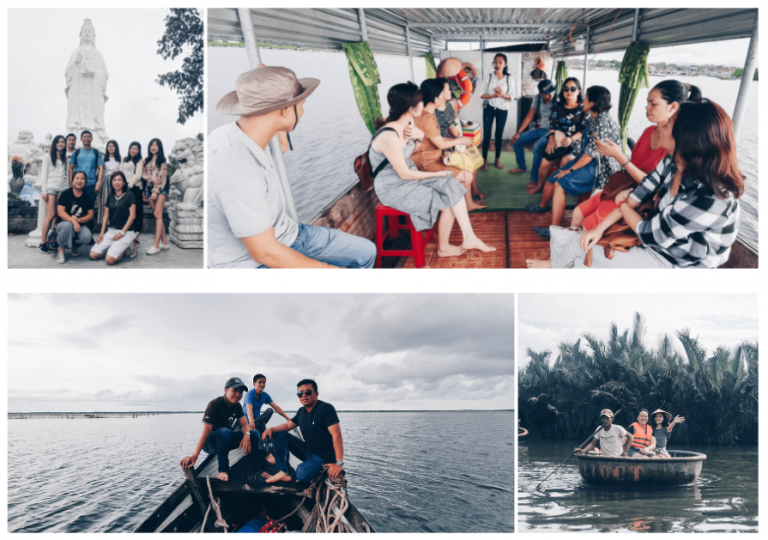 After dinner, we also headed to the Hoi An Night Market to do even more shopping!
Hoi An Night Market
Nguyễn Hoàng, Phường Minh An, Hội An, Quảng Nam, Vietnam

For our last day, we chilled a little at My Khe Beach, completed our shopping routine at the Han Local Market, and ended of the trip by visiting the Dragon Bridge!
My Khe Beach
Phước Mỹ, 550000, Vietnam
Han Local Market
119 Tran Phu Street, Da Nang, Vietnam
Dragon Bridge
Vietnam, Đà Nẵng, Sơn Trà, An Hải Tây, An Hải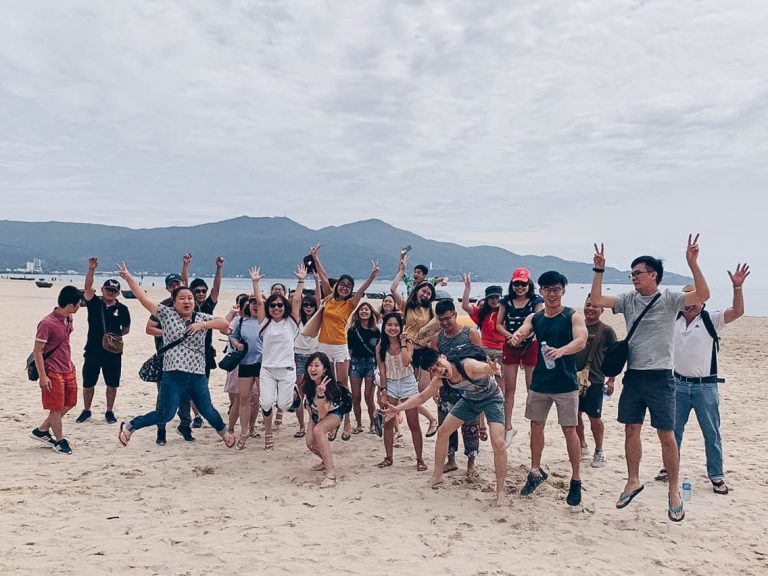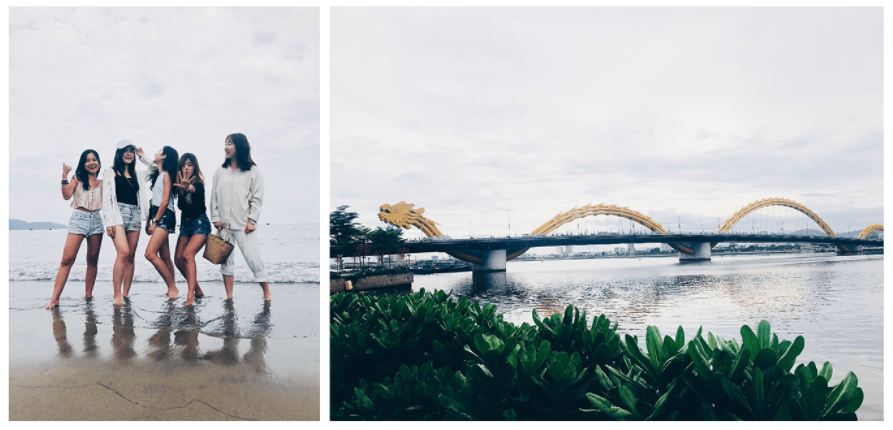 All good things come to an end… Overall we really enjoyed ourselves in Danang and we are so thankful to have each others' company there!
Looking forward to the next trip together!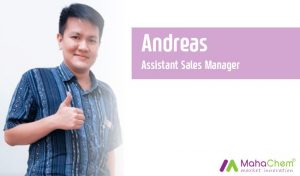 Andreas, who is currently working with Maha as an Assistant Sales Manager, was interviewed to share about him and his experience in Maha.
Read More »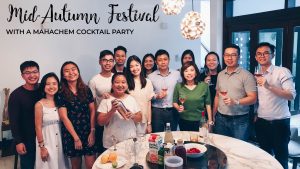 This month, we celebrated Mid-Autumn Festival with a cocktail party in MCA, Singapore. As one big family, we bonded over mooncakes, drinks, and pizza!
Read More »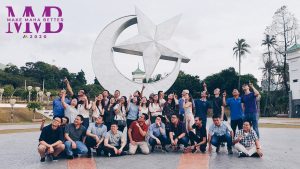 Some people find AGMs boring, some people even dread going to it. Every year, we hold our annual general meeting, so, what's new this year? And how do you make sure your AGM is different and better?
Read More »